Support
jill sigman/thinkdance
receives support from foundations, government agencies, corporations, and individuals. Institutional supporters include:
American Music Center
Live Music for Dance Program

The Bay and Paul Foundations
The Bossak/Heilbron Charitable Foundation
Google
The Kri Foundation (New Delhi)
New York State Council on the Arts (NYSCA)
New York State Foundation for the Arts (NYFA)
New York State Music Fund
The Open Society Institute
Time, Inc.
Other sources of support include:
92nd Street Y Harkness Dance Center space grants
Gina Gibney Dance "Women at Work" Award for Choreographic Achievement
Lower Manhattan Cultural Council (LMCC) Move Residency
Maggie Allesee National Choreographic Center Choreographic Fellowship
Movement Research Artist Residency
Swarthmore Project Residency for Choreographers and Dancers, Swarthmore College

Businesses that support the work of jill sigman/thinkdance include:


Vidal Sassoon Salon




Deborah Life Love Food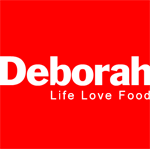 Pangea




Bistro Ten 18




The Pleasure Chest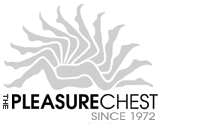 The creation of RUPTURE (2007) was made possible in part by the generosity of the jill sigman/thinkdance INSIDE Commissioning Club.

INSIDE Founding and Honorary Members:

Robert Aberlin

Jonathan Adler

Arthur L. Aidala, Esq.

C. Gloria Akers

Matilde F. Almeida

Melanie H. Alston-Akers

Matthew Arcure

Catherine S. Arcure

Sonya K. Baehr

Cary Baker

Monica Bill Barnes

Elizabeth Bonjean

Rachel Brailove

Eric Breitbart

David Bury

Samantha Butler

Amy Cassello

Ann Chung

Sara Coffey and David Snyder

Donna Costello

Cees de Bever and Julia Mandle

Dorothea and Mario Di Cecco

Adriana Di Cecco

Catherine Z. Elgin

Susie Farr

Ellen Fisher-Turk

Harry Frankfurt

Joel I. Friedman

Gina Gibney

Joan S. Girgus

Anna Glass

Judith Godwin

Jennifer C. Harmer

Sally E. Hess

Alan L. Hirshman

Steven Jowers

Christine Jowers

John and Dolores Jowers

Stanley N. Katz

Nicole Klagsbrun

Anthony Korner

Ronald Kwan

James Latzel

Frederick Lemaine

Monica Lenci

Linda Lewen

Todd Lipton

Aislinn MacMaster

Clare Maxwell

Sheiline McGraw

Ben G. Mellman

Ivana Messina

Marta Miller

Bradley Monton

Jodee Nimerichter

Anna Brady Nuse

Heidi Onkst

Patrick Owen

Carole Papper

Robert H. Pass

Hank and Sarah Paulson

Chris Prentice

Jane Preston

Angela Ramirez

Regina Raz

Kate Reid

Wallace Reid

Vianei Robinson

Swati Dutta Roy

Julie Saul

Ruth Schmidt

Aliza Shapiro

Abraham and Marcia Sigman

Alessia Siniscalchi

Kristen Smiarowski

Robert Solomon

Deborah Stanton

Jean Steiner

Faye Steiner

Jay Straus

Jean Telljohann

Michael and Joy Timko

Wolfgang Vahrson

Bastiaan C. van Fraassen

Elise van Oss

Lisa Warenski

Olivia and Harrison Wein

Steven Weinstein

Dana M. Whitco

Christine Wright

Gerald Yoshitomi

Sharon Zhu

The Unterricht Family
Kara Unterburg and Roy Niederhoffer

,

.

.

.

.
To contribute to jill sigman/thinkdance, click here.