Creative Team

The work of
jill sigman/thinkdance
involves the creative input of artists in many media. Current and previous members of the creative team include:
Composer/Musicians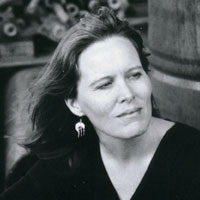 Kristin Norderval
, soprano, is a performer, composer, and improviser who performs a repertoire that spans the Renaissance to the avant-garde. Profiled by
The New York Times
in "Downtown Divas Expand their Horizons" and hailed as one of "new music's best" by
The
Village Voice
, she has performed at festivals throughout the world, and her collaborations have included work with choreographers, sculptors, filmmakers, and installation artists as well as other musicians. Her credits as a soloist include performances with the Netherlands Dance Theater, the San Francisco Symphony, the Oslo Sinfonietta, and the Philip Glass Ensemble. She has recorded for CRI, Nonesuch, Koch, Deep Listening, Eurydice, Aurora, and Point. Both as a composer and as a performer Ms. Norderval has specialized in developing new works for voice, with special emphasis on small scale opera, cross-disciplinary work, and works with interactive technology. Commissions have included works for Den Anden Opera in Copenhagen, the Bucharest International Dance Festival in Romania, the EAR WE ARE festival in Biel, Switzerland and jill sigman/thinkdance in New York City. In 2006 the American Composers Forum selected Ms. Norderval to be a recipient of the Jerome Composers Commissioning Program for a song cycle for the viol quartet Parthenia, with soprano soloist and live electronics. In 2004 and 2005 Ms. Norderval was the recipient of a Norwegian Artist's Stipend (Statens kunstnerstipend) for the development of new multi-disciplinary work, and in 2005 she was also the winner of the Henry Cowell Award from the American Music Center. In 2002 she received artist-in-residencies from Harvestworks Digital Arts studio and from Rensselaer Polytechnic Institute to develop a wireless midi-glove interface for her real-time sampling and audio processing system. Ms. Norderval holds a Bachelor of Music in both voice and composition from the University of Washington, a Master of Music in voice from the San Francisco Conservatory of Music and a Doctor of Musical Arts in voice from the Manhattan School of Music. In 2003/04 she was a Visiting Scholar at New York University's Tisch School of the Arts in the department of Performance Studies. Kristin Norderval is currently a Research Fellow at the University College of Østfold in Halden, Norway, focusing on the process of creation and development of collaborative work within the cross-disciplinary performing arts.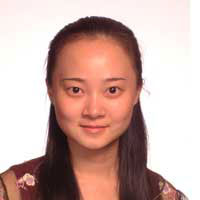 Sharon Zhu
was born and raised in Shanghai, China, and read music at University of Newcastle where she graduated with first-class honours. She was awarded a Naumberg Fellowship to study for her PhD in composition at Princeton University, USA, where she has worked with Paul Lansky, Steve Mackey, Barbara White, and Judith Weir. Recognition for her compositions has come from Avantgarde Schwatz, Austria (Young Composer's Award, 1999), National Association of Composers, USA (First Prize, Annual Composers Competition, 2000), and Mostly Modern, Ireland (Winner, Bank of Ireland International Composition Competition, 2001). She was composer-in-residence in the inaugural Newburyport Chamber Music Festival in Massachusetts in summer 2002. Sharon has also performed new music internationally, appearing in solo, duo and orchestral concerts. Since December 2002 she has worked for Boosey & Hawkes Music Publishers in London, responsible for promoting their vast contemporary music catalogue all over the world.
DJ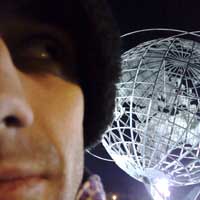 Joro-Boro
was born in Bulgaria. He plays and promotes Culture F*ck Music (or EthnoMesh), the dirty and uninhibited side of globalization force-feeded back into a party without borders, a post-national state in which the latent content of noise, sex, and extasy detonates the market mono-culture. He established himself as the resident DJ in the Bulgarian Bar in New York City, where he "oversaw the birth of a scene that, on any given night, might see young European jet-setters dancing next to hip-hoppers dancing next to drag queens and people in traditional Bulgarian dress." (Summerstage) "The fast-forward multifarious collective from the 'Eastern Bloc' and beyond, spearheaded by Joro-Boro and Eugene Hutz of Gogol Bordello, pluralistically exhale out of a trans-cultural osmosis of East meets West, romantically fusing the abundant expressions of a relevant past into a shifting matrix of the now-sound of today's wayward cultural bents..." (Other Music) Joro-Boro has hosted the premiere parties for Divan (Palinka Pictures) and Holy Land (Cavu Pictures), co-produced the 'New York GypsyMania' compilation CD and collaborated with video artist Daniela Kostova on a project called "Body Without Organs". He has shared the stage with Philip Glass, Balkan Beat Box, Tinariwen, Golem!, Fermin Muguruza, Slavic Soul Party!, Hungry March Band, Ozomatli, Babylon Circus, Filastine, and Luminescent Orchestrii among others. He also hosts Radio Nomadi Mundial (RNM) on Thursdays, a weekly online radio broadcast from New York via London at WirelessFM, and is currently working on an album.
Costume Designers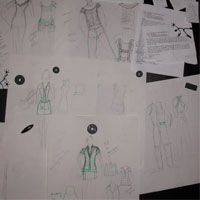 Naoko Nagata's
evolution into costume making is a long story. With literally no formal training, Nagata's first costume was created for Jeanine Durning in 1998. From that moment, she has been creating for a diverse group of choreographers and dancers non-stop. She has collaborated with David Dorfman Dance, Bebe Miller, Liz Lerman, David Neumann, Gina Gibney, Reggie Wilson, Ellis Wood, Zvi Gotheiner, Karl Anderson and many, many others. Working closely with collaborators, Naoko helps bring to life what she herself calls, "The creation of a shared dream."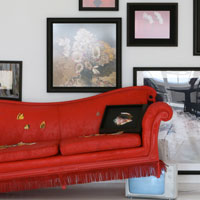 Olga Naiman
is the artistic director of APARAT, where she designs space and costume for performance, installation, events, film, magazine editorial and commercials. Recent design for performance projects include The Double (performance, London), Broken Cycles (performance installation, Prague), Greek Passion (opera, Prague), Hot Trees (rock concert, London). She was born in Ukraine and has returned to NYC after several years of wandering.
Dancers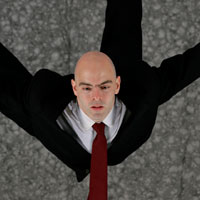 Toby Billowitz
has lived in New York since 1996 and performed there and elsewhere with Jordan Fuchs, Jill Sigman, Lynn Neuman/Artichoke Dance Company, Philippa Kaye Company, Red Shift Dance, Jonette Ford, Ben Munisteri Dance Projects, WORKS/Laura Glenn Dance, Mary Seidman & Dancers, Ali Kenner, Noel MacDuffie, Mary Suk, Despina Stamos and Wen-Shuan Yang, Jill Meadows, Amalgamated Performance Group, Lostwax, Delicious Biscuit, Deborah Birrane/Unexpected Company (Seattle), Chamber Dance Company (Seattle), Alexandra Beller, Jon Zimmerman, Tony Silva Dance and Music, Christine Suarez, Earl Mosley, Dance First, Joanna Mendl Shaw, Holly Twining/Les Gilles Twining and Sean Curran, in no particular order. He spent eight years at White Mountain Summer Dance Festival as a resident company or faculty member. His own choreography has been seen in Virginia, Connecticut, Massachusetts, Washington, and in NYC at locations such as the LaMAMa Cafe, BRIC and the Cunningham Studio, among others.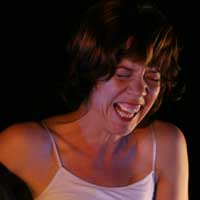 Donna Costello
is a dancer and teaching artist living in Brooklyn, NY. She has thoroughly enjoyed having a deeper experience of Sigman's process with
RUPTURE
after having a small part as one of the nurses in the nucleus of
Pulling the Wool
. Ms. Costello is a founding member of Shannon Hummel's Cora Dance and dances for Mollie O'Brien's Mob productions. Her projects also include a new work by Pele Bauch, filming
The Missing Room
with GK1 productions, and recreating Fred Astaire numbers with Paul Grecki. She has had the pleasure of working with Stephen Koplowitz, Melissa Briggs, Naomi Goldberg, Christine Suarez, and in collaboration with Laura Hymers on collaborative choreography. Ms. Costello teaches for Brooklyn Arts Exchange and Lincoln Center Institute.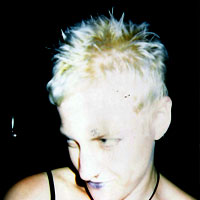 Hilary Maia Grubb
is originally from the San Francisco Bay Area, where she began her formal dance training at the ripe old age of twenty-four, after fifteen years of competitive springboard and platform diving. While still on the Left Coast, she was a member of the Bay Area Repertory Dance Company and the stolenmovement collective. In New York she has worked with Abby Bender Schmantze Theater, Marianela Boan, Eleanor Dubinsky, koosil-ja, Neta Pulvermacher, Ani Weinstein, and Martha Williams. Hilary is a founding member of good rid/dance performances, a collaborative, cross-disciplinary performance collective; her work has been presented by Dixon Place, Spoke the Hub, and Triskelion Arts in New York City. Hilary has recently returned to school to pursue medicine.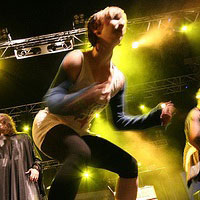 Jennifer Sydor
is a graduate of Butler University and holds a BFA in Dance performance. She has danced with the Dayton Ballet, Indianapolis Ballet Theater, Dance Kaleidoscope, Kim Robards Dance, and as a featured guest performer with the National Ballet of Georgia in Tbilisi, Republic of Georgia. In New York, she has worked with Christine Suarez, Dixon Mena, Stefanie Nelson, and Sunwha Chung. She is currently a member of Blacksmith Daughter's Dance Theater under the direction of Nia Love.
Lighting Designers

Jonathan Belcher
has worked in the theater as a designer since 1989, concentrating mostly on modern dance and performing arts. He has over 100 pieces to his credit mostly in New York and the New York area. He has recently added television to his cachet as Set and Lighting Designer for CUNY Television. He has had the pleasure of designing scenery and lighting for Brian Lehrer, Bernard Pivot, Regina Resnic, The American Theater Wing, Doug Muzzio, and others. In dance, he has collaborated with Dean Moss, Levi Gonzalez, Maria Hassabi, David Dorfman, and Sarah Michelson. Jonathan has been Resident Lighting Designer and Technical Director for The Kitchen Performance Space, University of Michigan Musical Society, Jacob's Pillow, and Dance Theater Workshop. He is a graduate of the National Theater Institute and Connecticut College.
Severn Clay
has designed lighting and environments for dance, theater, opera, art installations and architecture at home in New York City and abroad. He thrives in converted or existing venues outside the pale of proscenium theaters. Recent projects include a two-part production of Robert Penn Warren's "All the King's Men" adapted and directed by Adrian Hall, and an original play by the Deep Ellum Ensemble which had its New York premiere at the Ohio Theatre's Ice Factory Festival. He is the owner and principal of Severn Clay Studio, an architectural and exhibit lighting design firm.
Video Artists

Katherine Liberovskaya
is a video and media artist based in Montreal, Canada, and New York. Since the late 1980s she has worked predominantly in experimental video and has produced single-channel videos, video installation works, and video performances that have been shown at a number of artistic venues, festivals, and events around the world. In recent years her work—in single-channel and installation video as well as performance—is focused on collaborations with new music composers and sound artists, notably Phill Niblock, Al Margolis/If, Bwana, and David Watson. Since 2003 she has explored live video mixing in improvisation with new music/sound art performing in diverse contexts in North America and Europe with music/sound artists such as Margarida Garcia, Barry Weisblat, o.blaat, AnthonyColeman, Tiziana Bertoncini, Thomas Lehn, Urkuma, Giuseppe Ielasi, Renato Rinaldi, Hitoshi Kojo, murmer, John Grzinich, André Gonçalves, Alessandro Bosetti, Audrey Chen, and Zanana. She has received numerous grants and arts awards in Canada, and her articles on video and media art have been published in ESSE-Arts + Opinions, la Revue Électronique du CIAC, the Banff Center's HorizonZero, and the Canadian Journal of Communication.
Lisa Niedermeyer
jump started her dance video experience in 2002, as Video Production Assistant at Jacob's Pillow Dance Festival. She then returned to Jacob's Pillow as a video artist for the festival's first Dance on Camera Workshop with Victoria Marks, Carmella Vassor-Johnson, and Deirdre Towers. Since then Lisa had been going strong with many projects including; featured video artist for the premiere broadcast of the dance video series, "Move the Frame" on Brooklyn Cable Access in NY, directing and editing "Circle of Compassion Circle of Peace", a 12 minute documentary video of Tibetan Nun creating a sand mandala, as well as video design for the original play "S" based on Richard Linklater's screenplay "Slacker". As a dancer in NYC Lisa performs with Jane Comfort and Company.

Visual Design

Alicia Tam
is a visual artist and designer who studied architectural design and contemporary sculpture while an undergraduate at Yale University. Her work ranges from jewelry and furniture design to large scale sculptural installations, often challenging traditional materials and media to forge unusual creations.